The typical "supermarket" floor.
This traditional flooring system is designed for floor areas that are expected to have a lot of wear yet still benefit from a decorative finish. For example, shopping centres, supermarkets, train stations or entrances to office blocks.
Where we specialize.
Over the years we have installed new terrazzo flooring to public toilets, concourses adjacent paper making machines, shop floors and entrances to office blocks.
However, we chiefly manage floor alterations and repairs to supermarket floors. Using the best machinery with full dust control management system, we are able to cut out defective tiles individually or in groups and replace with new tiles. We can insert movement control joints into existing floors or cut out recessed joints and re-point with special epoxy mastics grinding flush on completion.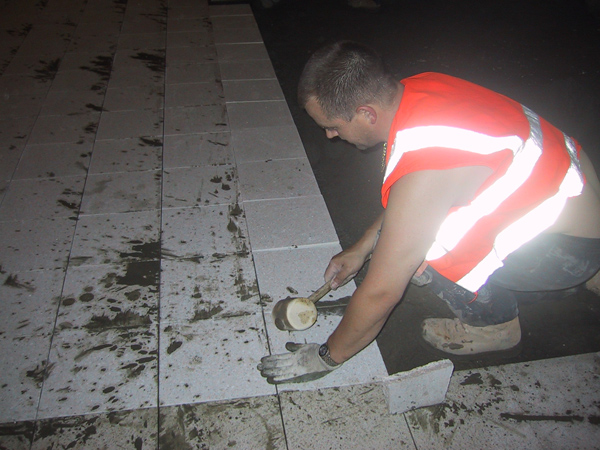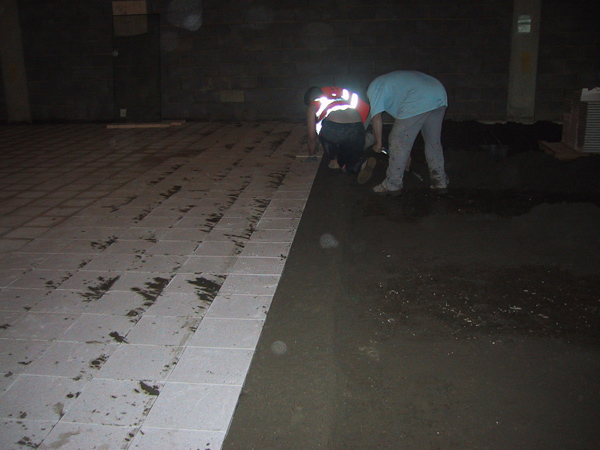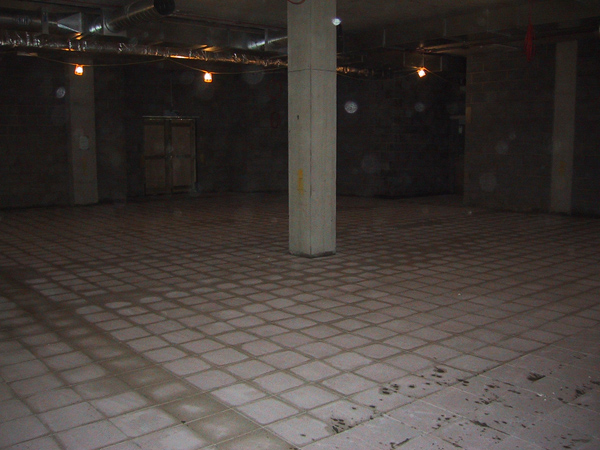 How to obtain a quotation.
Please contact us via phone, fax or e-mail including any drawings and relevant details and we will endeavour to issue a quotation based on the information given.
Please note: A sample and possible site visit could be required when pricing alterations or repairs to existing floors.